News, announcements

ARRS Annual Report for 2018 Published
ARRS Annual report for 2018 is now available online. It provides data on the financial structure of the funds allocated by the Agency in 2018. In the section »In the spotlight« are presented two Slovenian ERC grantees prof Roman Jerala and prof Jaka Tušek. The publication is supplemented by the selection of scientific achievements of the annual 2018 Excellent in science project.
"With the increase in the funds for science in the state budget in 2018, ARRS was able to increase the scope of approved research projects, significantly improve the quality of the program groups, enable researchers throughout Slovenia to access the most prestigious journals and gradually implement more visible activities in the field of open access", noted the Director of the ARRS, Prof József Györkös in his introductory note.
The Annual Report also provides data on (co)funding the ARRS research activity from the state budget funds.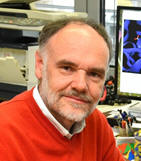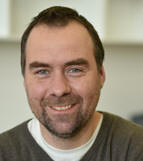 In the spotlight: Prof Roman Jerala and Prof Jaka Tušek, two Slovenian ERC grantees share their experience on successfully applying to the ERC, explain what are their ERC projects about, and share thoughts on the role of science in todays' societies
Photo: Peter Irman