News, announcements

ARRS Annual Report for 2017 Published
ARRS Annual report for 2017 is now available online. It provides data on the financial structure of the funds allocated by the Agency in 2017. This year's section »In the spotlight« offers interviews with two Slovenian ERC grantees, Prof Marta Verginella and Prof Matevž Dular. The publication is supplemented by the selection of scientific achievements of the annual 2017 Excellent in science project.
"2017 represents an important turning point, both in terms of the budgetary financing of science and the activities of the Slovenian Research Agency (ARRS). The second supplementary budget has increased the Agency's budget by an additional four and a half million euros at the end of the 2017, thus strengthening the growing funding curve of science through the ARRS", noted the Director of the ARRS, Prof József Györkös in his introductory note. Alongside with underlining introduction of new funding mechanisms, Prof Györkös highlighted a successful implementation of an electronic system for interaction with reviewers and information support for their work (eAssessment), which was used in the evaluation of research programmes and in the first phase of research projects evaluation in 2017.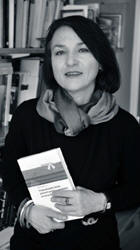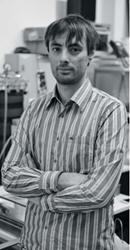 In the spotlight: Prof Marta Verginella and Prof Matevž Dular, two Slovenian ERC grantees share their experience on successfully applying to the ERC, explain what are their ERC projects about, and share thoughts on the role of science in todays' societies
Photo: Peter Irman